You feel your face needs a thorough cleansing? Don't wait! Act! Find out how to effectively get rid of skin contamination and how to prevent it from accumulating in the future!
Pure beauty – why is it so important to cleanse your face?
Cleansing is one of the main pillars of everyday skin care. Only a perfectly clean face is ready for further treatments and susceptible to the nutrients contained in cosmetics. If you dream that your complexion will delight you with its beauty and natural glow, this stage of care should form the basis of your beauty routine.
Although it might seem that each of us knows it, pollution is still one of the most common causes of skin imperfections. Learn how to cleanse your skin properly and see if you care for the beauty of your face properly!
The harmful effects of pollution
The skin, or our natural protective coat, is the most vulnerable to contact with harmful external factors and at the same time extremely susceptible to any changes occurring in the body.
Pollutants accumulated in the skin and on its surface may originate both in the external environment (air pollution, water, irritating ingredients of cosmetics and detergents) and what we serve it from the inside (highly processed food, stimulants, stress, exhaustion). In order to cope with so many risks, our skin needs systematic support, which is based on regular cleansing.
How to cleanse your face properly?
For most of us, the need to remove everyday impurities from our face seems obvious. But do we really all know how to effectively cleanse our skin? To avoid getting lost in the maze of skincare tips and thousands of products available on the market, it's worth remembering some of the most important principles that form the basis of cleansing care for all skin types.
1.) Thorough and safe makeup removal
Regardless of the level of fatigue or the amount of primer applied, makeup removal is the absolute basis of the evening toilet! Washing your face from the remains (even the most delicate) of make-up should get you in the habit, just like brushing your teeth.
2.) Care for the natural hydrolipidic layer
How do you cleanse your face so as not to damage this layer? Daily cleansing products should be tailored to the individual characteristics and needs of our skin. For the sake of its healthy appearance, irritating agents, such as sharp scrubbing gels, which are often used by people with oily or combination skin, should be avoided.
If used too often, these preparations may adversely affect the protective layer of the epidermis, which results in increased activity of sebaceous glands and excessive secretion of sebum – i.e. the opposite effect to the intended one.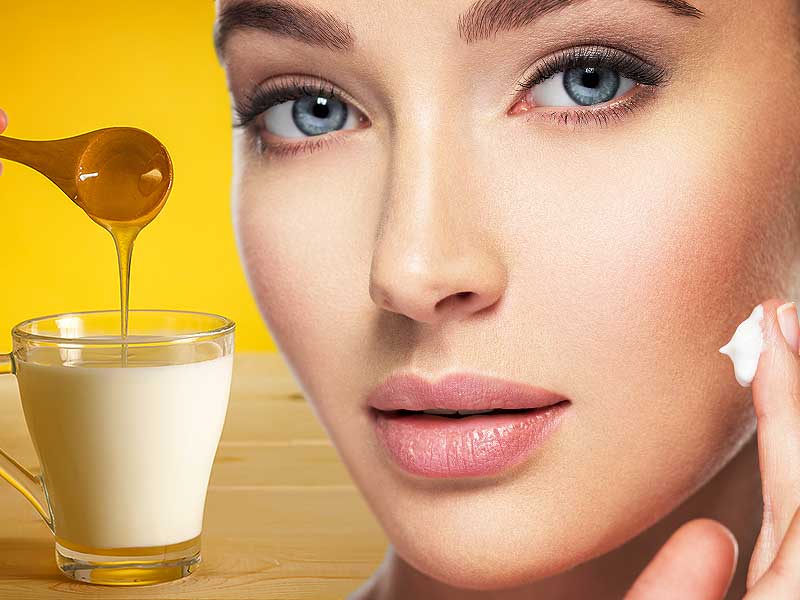 3.) Regular peeling
While the use of granular preparations on a daily basis can pose a serious threat to the balance of our skin, it is worthwhile to use them as a supplement to basic care. To take care of a thorough cleansing of your face and effectively support its regeneration, take a longer time 1-2 times a week and enjoy an exfoliating peeling.
There are two ways to do it at home. You can prepare a natural, albeit temporary scrub, e.g. based on coffee or sugar, or you can use a professional cosmetic tailored to your skin type. This second option is especially recommended for owners of sensitive skin. You can take advantage of the power of beneficial enzymes, which penetrate the skin to stimulate exfoliation of its dead cells, purify it and speed up its reconstruction
4.) Toning
This is the most overlooked and underestimated stage of care. Both after daily facial cleansing and deep cleansing peeling, remember to restore the skin's proper pH. Each contact with water disturbs the physiological acid-base balance, which is responsible for protecting the face against external factors, including environmental pollution. In order to ensure a clean and toxin-free complexion, not only should you take care to cleanse your skin properly, but also to protect it from further hazards.
Therefore, your bathroom should not run out of micellar liquid, tonic or any other preparation that will take care of the proper reaction of your skin. For dry and sensitive skin, toning serum with a complex of vitamins and minerals, which additionally moisturizes, soothes and alleviates irritation or redness, will work perfectly.
The most important thing you should remember to keep your skin clean is regularity! Without it, even the most modern cosmetics and the most expensive treatments may prove ineffective. External care is complemented by a healthy, full-fledged diet and regular drinking of water. In this way you will save your skin from additional burdens and provide it with ingredients necessary for proper functioning. All clear? Let's go! Do not hesitate and start the cleansing revolution!